There are so much interesting places to be visited in Kota Kinabalu Sabah. A place where even a city also has lots of tourist attractions. Let's check these out:
SABAH MUSEUM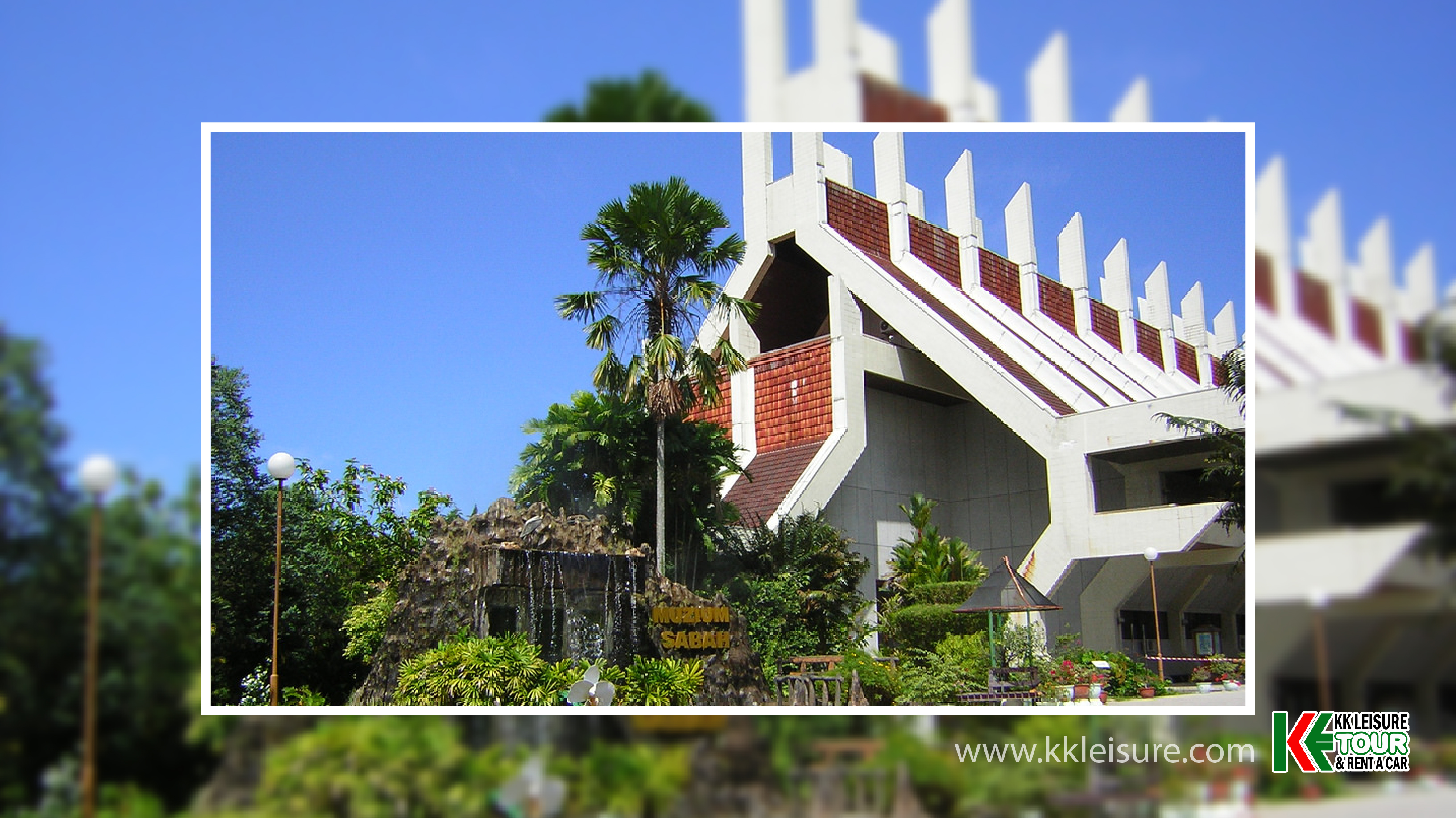 Sabah Museum
The Sabah Museum (Malay: Muzium Sabah) is the state museum of Sabah, Malaysia. It is sited on 17 ha of land at Bukit Istana Lama in Kota Kinabalu, the state capital. The complex contains not only the museum proper but also an ethnobotanical garden, a zoo, and a heritage village. The main building also houses the Sabah Art Gallery. Other galleries cover Islamic civilization, archaeology and history, Natural History, and ceramics and Brassware. The mission of the museum is to collect, preserve, conserve and document ethnographic, archaeological, historical, numismatic, art-historical, botanical, zoological and mineralogical collections from throughout the state, and to conduct research on important and interesting aspects of Sabah's history, culture, and social and natural history.
Human skulls and a Multivision Theatre at Sabah Museum The main museum in KK is the Sabah State Museum located at old Palace Hill, nearby Queen Elizabeth Hospital. It is a unique complex built in 1985 with a museum, an ethnic-botanic garden, a zoological.
PUH TOH TZE TEMPLE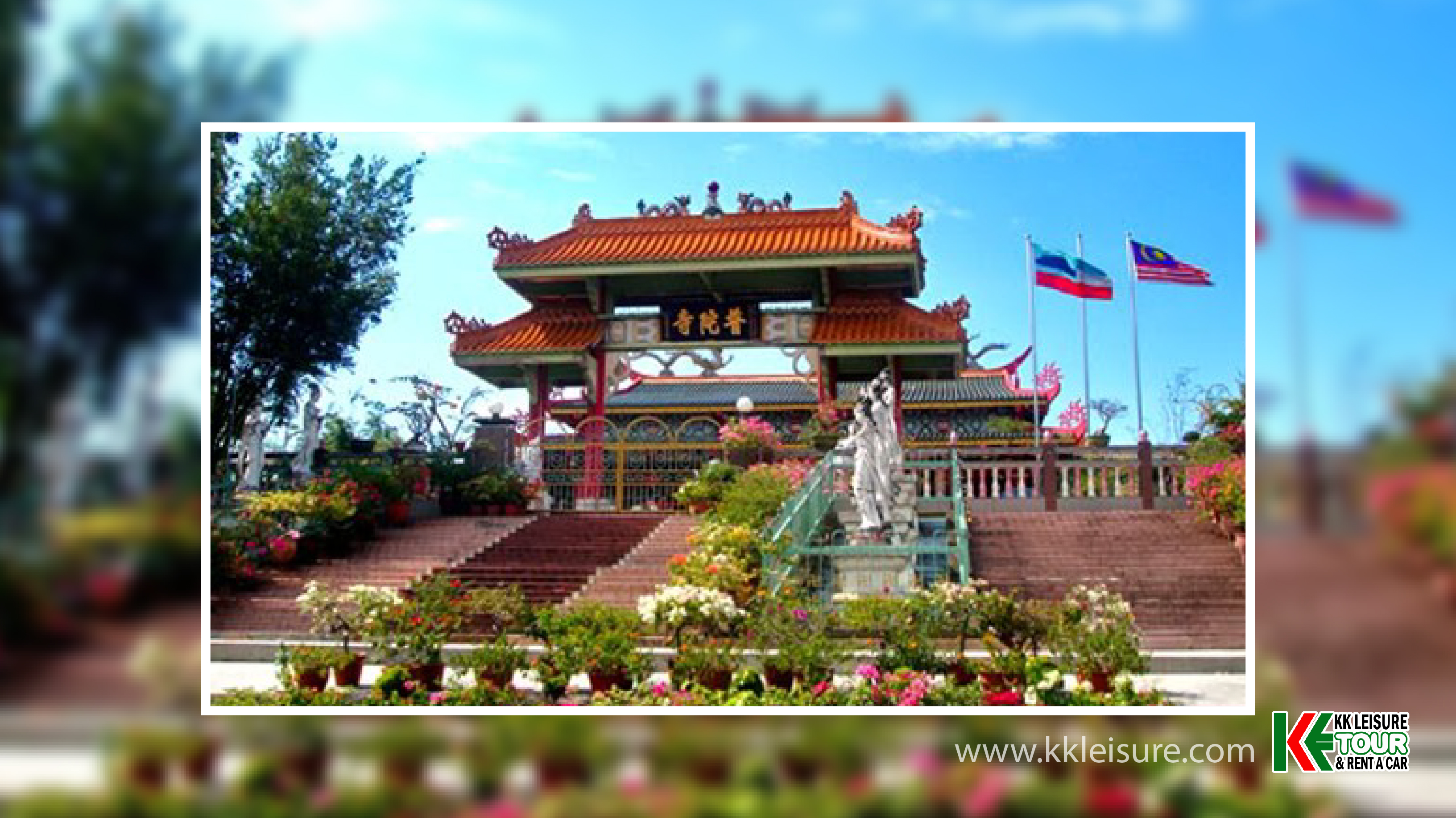 Puh Toh Tze Temple
Pu Tuo Si Temple (also called as Puh Toh Tze Temple or Poh Toh Tse) is a Buddhist temple located off Tuaran Road in Kota Kinabalu, Sabah, Malaysia. The temple was built in 1980 with a statue of Guanyin located in the entrance. It is the main Chinese temple for the city. In 2013, the temple received a total of RM115,000 from the federal government to finance its on-going renovation.
ATKINSON CLOCK TOWER
Atkinson Clock Tower
The Atkinson Clock Tower is the oldest standing structure in Kota Kinabalu. It was originally known as the Atkinson Memorial Clock Tower and sits in solitary on the bluff along Signal Hill Road overlooking this seaside city and capital of Sabah, Malaysia.
The clock tower was built in the memory of Francis George Atkinson, Jesselton's first district officer who died of Malaria or 'Borneo Fever' at the age of 28 in December 1902. His mother Mrs. Mary Edith Atkinson presented a two-faced clock to Jesselton town as a tribute to the memory of her son and it was decided later that a clock tower would be built in his honor. The structure was commissioned on 20 April 1905. A road was also named after him – Atkinson Drive, now renamed as Jalan Istana that links Tuaran Road over the ridge and downtown Kota Kinabalu.
The clock tower was originally built using Mirabau wood. Its construction was financed by Atkinson's friends and most probably built with additional funds channeled from shipwright of visiting naval vessels (the internal carpentry of the clock tower has all the hallmarks of a ship's carpenter). While still under construction the clock started working on 19 April 1905 and its chimes could be heard all over the town. The structure was finally completed in 1905. The clock was made by William Potts and Sons in Leeds, England. The company was established in 1883 and became the part of Smith of Derby Group in 1933. The UK office is now at 112 Alfreton Road, Derby.
Measuring 50 feet (15.24 meters) high x 6'3" x 6'3" at its base the clock tower stood from its lookout point on the hill facing towards the township of Jesselton. A weather vane with initials of the wind direction added a few more inches to the height of this elegant monument. Ships calling port at the wharf used the Atkinson Clock Tower as their navigation landmark, as it could be seen from the sea. The clock tower was illuminated at night and was used as a shipping landmark right up to the 1950s.
SABAH STATE MOSQUE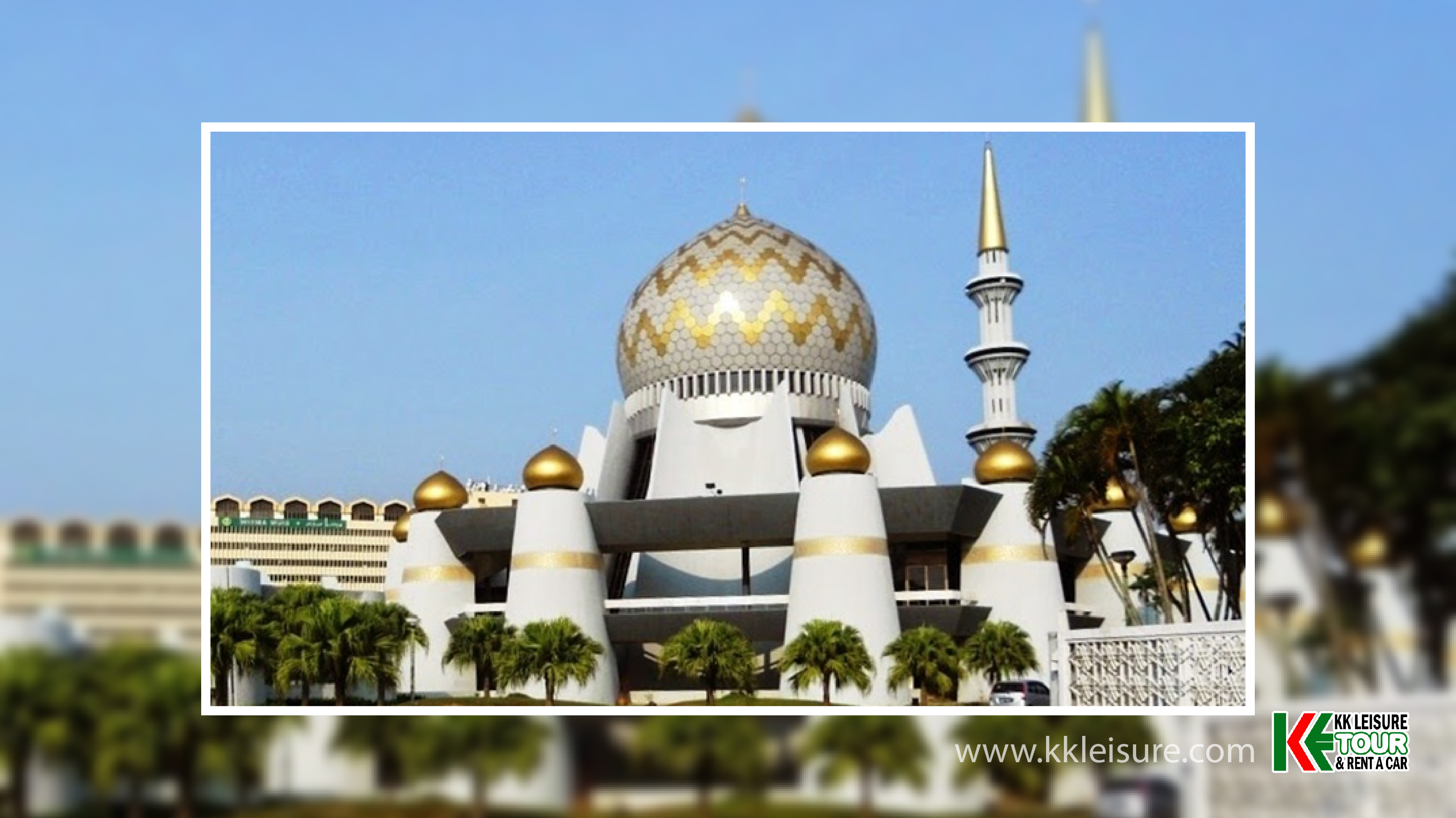 Sabah State Mosque
Sabah State Mosque or Masjid Negeri Sabah is the state mosque of Sabah, located at Sembulan roundabout between Jalan Mat Salleh and Jalan Tunku Abdul Rahman in Kota Kinabalu, Sabah, Malaysia.
Construction began in 1970 and was completed in 1975. The architectural design was by Arkitek Jurubina Bertiga, led by Dato Baharuddin Abu Kassim. The mosque was officially opened on 28 June 1977 by the sixth Yang di-Pertuan Agong, Sultan Yahya Petra of Kelantan.
TUN MUSTAPHA TOWER (MENARA TUN MUSTAPHA)
Tun Mustapha Tower
To visit the 30 storeys and 122 meters high Tun Mustapha Tower (Menara Tun Mustapha), formerly known as Sabah Foundation Building, is a must when you visit Kota Kinabalu. It is a magnificent building, one of only four hanging structures in the world with…
Tun Mustapha Tower is a 122 meter, 30-story glass tower in Kota Kinabalu, Sabah, Malaysia. It was built in 1977 by Mori Building Company, a Japanese builder. The building was formerly named Yayasan Sabah Tower as it housed Yayasan Sabah, a state-sponsored foundation to promote education and economic development in the state. In 2001, the tower was renamed to honor Tun Datu Mustapha, a former Sabah chief minister.
It is the third tallest building in Borneo after the nearby 132-meter tall Sabah State Administrative Centre and the 126-meter all Wisma Sanyan in Sibu.
There is a revolving floor on the 18th floor, which slowly spins to give a complete view of Likas Harbour. It makes one 360 degrees rotation per hour.
In 1997, urban climber Alain Robert successfully scaled the building, with government approval, for a fundraiser.
SAPI ISLAND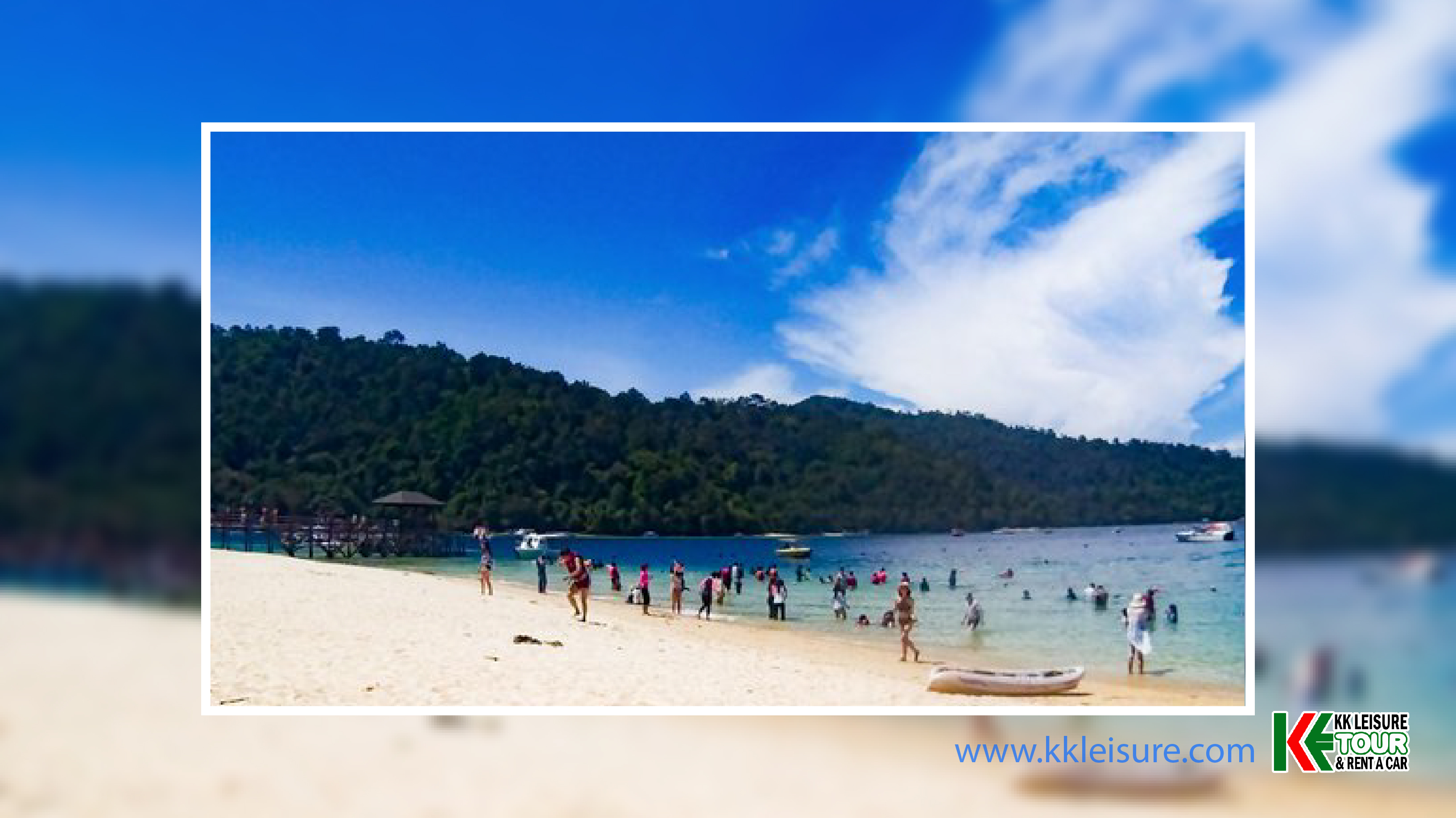 Sapi Island
Sapi Island is close to Gaya Island, and in fact, can be accessed at low tide over a sandbar at the South-Western end of Gaya. It is also very popular and is considered to be one of the best places for swimming and having a picnic. The waters around Sapi are extremely clear and there are many coral beds around the island. There are crab-eating monkeys on the island, and the magnificent white bellied Sea Eagle has its nest on the island. It cannot be seen from the city center but it is clearly visible from Sutera Harbour and Tanjung Aru.
MANUKAN ISLAND
Manukan Island
(Malay: Pulau Manukan) is the second largest island in the Tunku Abdul Rahman National Park, Malaysia's first marine national park. It is located in the East Malaysian state of Sabah, just off the coast of Kota Kinabalu and is easily accessible by boat.
Manukan is the most popular island with Kota Kinabalu residents. Manukan has some good stretches of beaches on the southern coastline. The best beach is on the eastern tip of the island. Offshore of Manukan are coral reefs, which is ideal for snorkeling, diving, and swimming. Out of the five islands making up Tunku Abdul Rahman National Park, Manukan features the most developed tourist facilities that include 20 units of chalets, a clubhouse, and few restaurants and a diving center. Recreation facilities include a swimming pool, football field, Volleyball and Sepak Takraw courts. Infrastructural facilities include support-water, electricity, desalination plant, sewerage system, and even a solar public telephone. It is covered in dense vegetation and has hiking trails.
Jesselton Point Ferry Terminal in downtown Kota Kinabalu is the ferry terminal for those heading to the islands in Tunku Abdul Rahman National Park. This ferry terminal is also the departure point for patrons staying at the Manukan Island Resort.
MAMUTIK ISLAND
Mamutik Island
The islands where they would see more people than fishes and human noise is louder than splashing waves. Being the smallest island of TARP, Mamutik is like an unsophisticated child who doesn't try to impress you, it may not have charming personality but you feel more open up and relax.
Mamutik is rated by some tourists as an average island because of three reasons. First, the sea there is quite rough and water turns murky sometimes. Second, the strong waves wash many coral fragments to the shore. Stepping on this jagged surface can be a discomfort to sensitive feet. Last, the density and variety of corals aren't great. All of the above is true.
PASAR PHILIPPINE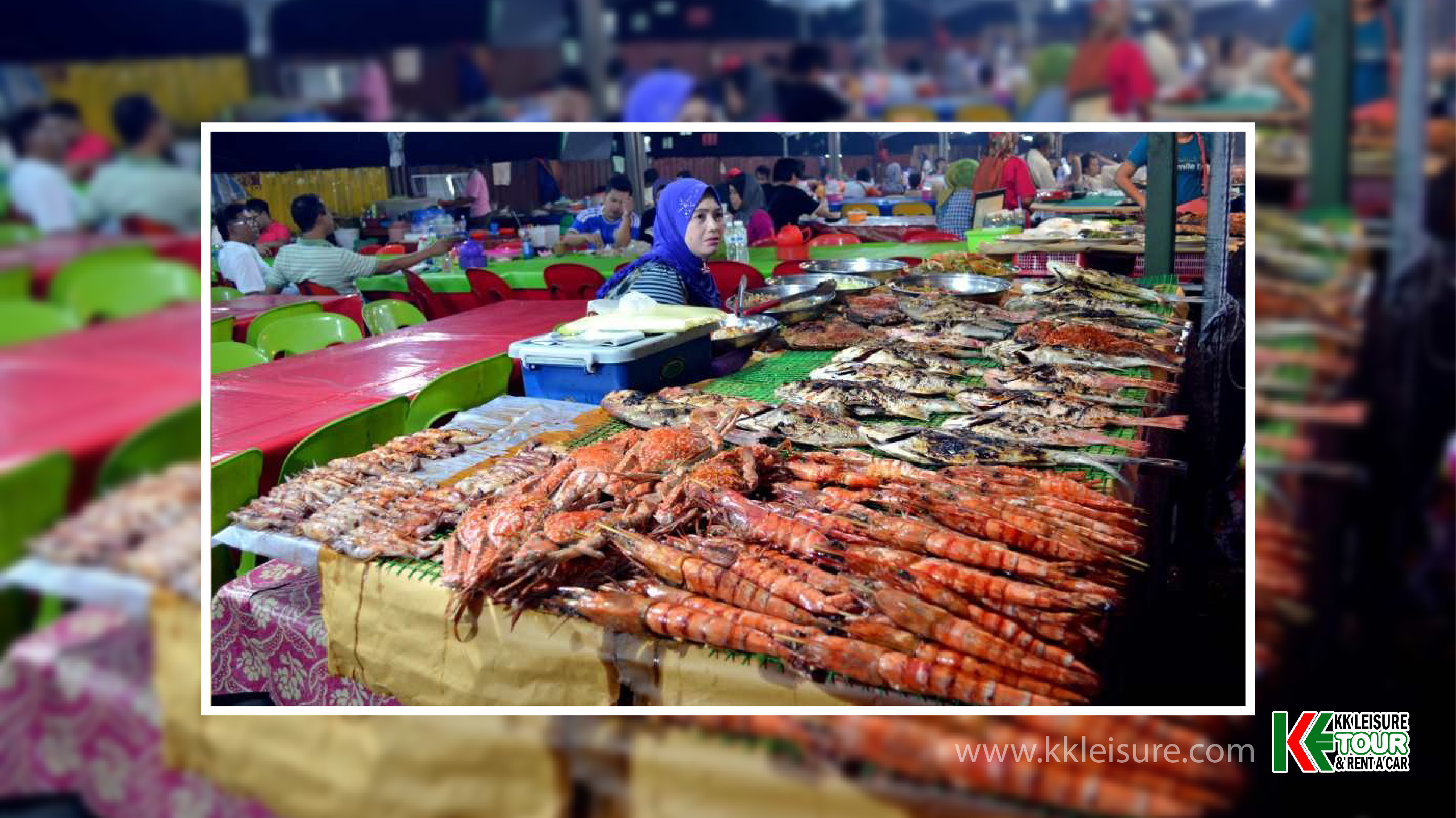 Pasar Philippine
The night market is always the focus of Kota Kinabalu residents and tourists both locally and overseas to enjoy the baked seafood dishes, especially the variety of fish, squid, crabs, and shrimps. Time after 8 pm is peak time.